It's about a 7 min. read.
Chris has over twenty years of high-tech, telecom, and media industry expertise across a range of game-changing initiatives, including market segmentation, new product development, brand positioning, marketing effectiveness and customer loyalty optimization. Leading brands including Apple, Cox, Comcast, and Dell, trust Chris to lead their largest and most complex insights initiatives.
1. What brought you to work at/in Technology & Telecommunications? How have you grown?
I've always been interested in emerging markets. While studying for my degree in Development Economics, I became very interested in InfoTech infrastructure (especially 3G cellular networks and wireless local loop networks at the time). The tech industry and its impact has become even more fascinating and complex, and after 24 years, that curiosity and desire to learn hasn't wavered.
In terms of how I've grown, I remember my first interviewer asked: "What do you consider to be your greatest weakness?" To which I answered, "I have absolutely no clue about Telecommunications." But the hiring manager really focused on the core functional skills they needed, like analytical writing and math skills, as well as a deep knowledge of the demographic (my job was focused on Latin America). This experience helped inform how I build my own team today. I make it a point to take a close second look at non-traditional candidates, many of whom have been some of the best hires we've ever made.
2. What keeps you motivated and excited in your work?
First off, we're fortunate to work with some of world's largest, most innovative companies to advance brand new technologies, concepts, and/or products. Knowing that what we do actually gets used and has measurable impact in the world is rewarding. And of course, all this wouldn't be possible without the people I work with (colleagues and clients).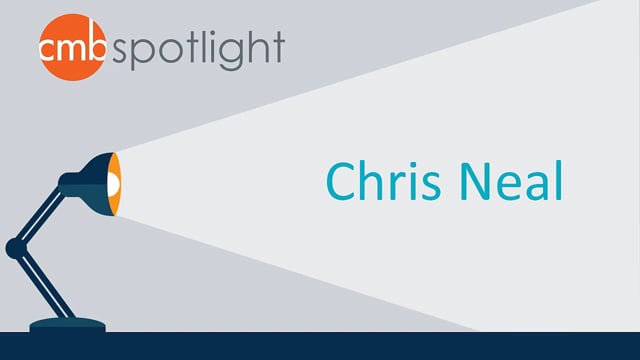 3. Tell us about a project/initiative you're particularly proud of. What about that experience helped you to adapt, innovate, and/or grow?
We do great work through our self-funded Pulse reports. In particular, I'm proud of the research I led on understanding the barriers and enablers for consumers to adopt emerging technologies, like Virtual Assistants and Autonomous Driving, through the lens of our proprietary framework measuring psychological benefits including emotions and identity. It gave us a whole new layer of insights and recommendations into consumer decision-making, particularly for marketing, messaging, and the customer experience. For instance, autonomous vehicles could be revolutionary for people who cannot drive themselves, such as the elderly or disabled. However, the elderly demographic also has the strongest negative emotional reactions to self-driving cars (namely, anxiety and the fear of losing control). Through this work, we were able to dig in and get very specific to target and test the proof points and creative messaging that companies would need to advance their innovation.
4. At CMB, we like to think ahead. Where do you think Tech + Telecom will be in 5 years?
Disruption is happening all the time, so it's imperative when you're working in this industry to stay up to date on your industry knowledge. You know, there was a time when businesses thought they'd never use anything other than Blackberry for mobile devices, or that AOL would always dominate internet access. Right now, we're looking at what's happening in a variety of cloud service trends, AI, IoT and pushing compute out to the Edge of networks, among other things. Additionally, the continued roll-out of 5G wireless networks for home, business and mobile devices will bring multiple disruptions. Where we approach this is from the consumers' (and business') viewpoints, diving deeper into the psychology and sociology of old habit disruption and new habit formations. Combined with all the behavioral and attitudinal changes being driven by the pandemic, we're focused on helping our clients navigate this rapidly evolving world.
On the Insights side, specifically, our industry is heading towards tech-enabled consultants who can help make sense of (and act on) overwhelming amounts of data. The line between "primary quant & qual" research, business analyst work, competitive intelligence, and Analytics & Data Science will continue to blur. Thus, it's increasingly important for insights professionals to become expert storytellers and make sense of the data in a way that is actionable to non-researchers.
5. What does "The CMB Difference" mean to you?
CMB attracts and retains smart and committed people with a natural curiosity for how the world works and why, which our clients benefit from because that mindset drives our problem-solving skills and ability to tackle complex challenges. When you're in as competitive an industry as we are, the human factor is what makes all the difference. A robot can never do all of what we do. And—while I love robots (I am a Tech Nerd, after all), they're not nearly as much fun to work with as my wonderfully human colleagues. As we say at CMB, we're professional with a wink; we take our craft very seriously, but we don't take ourselves too seriously.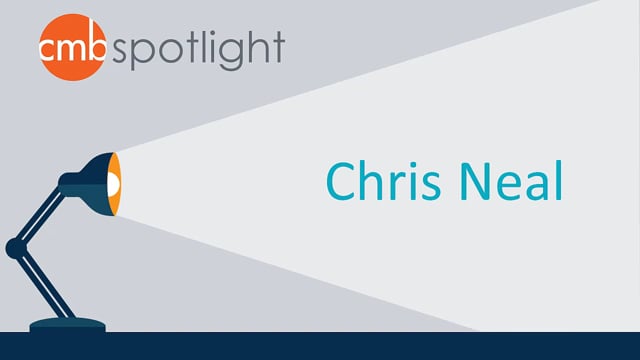 6. What's the secret to developing not good but great client relationships?
Being (a) trustworthy and (b) committed.
It may sound trite, but trust is everything. Being (not just acting) trustworthy means you act in the client's best interests—through projects big and small—even when "no one is looking" or doing something that requires going above-and-beyond the written scope of work.
Your reputation doesn't just happen, you must be committed, and part of being committed is being tenacious. This grit is what differentiates agencies from one another. CMB is built on relationships—we ensure our clients, and their stakeholders, are setup for success. We give them the storytelling and the insights they need so they're never left in the lurch with a basic data dump that doesn't really answer their stakeholder's business questions.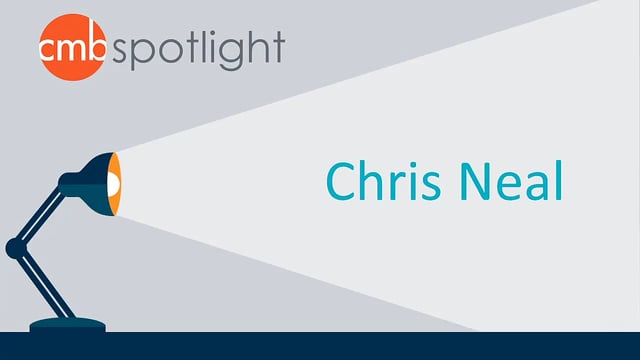 7. What advice do you wish you received earlier on in your career?
Organizations or jobs that look sexy on paper aren't always, and vice versa. The people you work with (mentors, colleagues, clients, and vendors) are by far the greatest determinant of your career success as well as your happiness. Don't underestimate this, and make sure it's part of your interview process to get to know the people you'll be working with. We spend a lot of time at our careers; who you spend that time with (and rely upon) is critical.
8. Tell us something we may not know about you. How does this make you a better insights leader?
I'm a non-fiction nerd: Like my fellow CMBers, I'm always trying to understand more about how the world works (and why), and how to impact it in the future. So, you'll often find me listening to podcasts, watching documentaries (and subsequently discuss with my fellow CMB Documentary clubbers), figuring out all the birds in my neighborhood the next, or diving deep on some policy/trivia wonk issue in my free time. It usually takes me a really long time to read a light magazine or news article because of the side missions I go on to find out supplemental and contextual data around the issue or topic.
9. If you could have any superpower what would it be/What's your superpower?
COVID-19 immunity—including inability to transmit the virus. If I had that, there's so much I could do, like volunteering to help get us through the crisis.
Aside from COVID-19, I think flying would be fun. It would make commuting easier, as well as exploring new places more interesting.