It's about a 8 min. read.
Lori brings more than two decades of insights experience to her work with leading brands—translating business challenges into action, providing the voice of the consumer for both strategic and tactical initiatives to build brand and drive business results. Lori delivers insights, and the ever-important "now what?" through a deep understanding of consumer behavior, that's always translated through the lens of business needs and realities.
Lori earned a B.S. in Business Administration from University of Connecticut, is Synectics® trained in brainstorming facilitation, and is a recurring guest lecturer at Stonehill College on Practical Marketing Research Methods and Creative Brainstorming Facilitation.
1. You have a lot of experience in market research. What keeps you excited about your work?
I love being on the vendor side; it's never boring. I like knowing my client's business challenges but I also have a broader industry perspective that I can bring to bear. It enables me to better serve our clients because I've been able to apply industry insights to new business challenges, and connect those learnings in meaningful ways. The icing on the cake is when we're able to incorporate consumer psychology frameworks into a project and really dive deep to understand motivations, engagement, and behavior. I also never get tired of hearing our clients share how they implemented our research and the impact on their business and customers.
2. What advice do you wish you received earlier on in your career?
I wish I tackled the art of presenting earlier. I used to be scared to death of it, but somewhere along the line that changed. I love presenting to my clients now and helping others to build that skillset. It pushes me to think on my feet. If you have a challenge or shortcoming like that, understand that it's not forever. You're going to grow. You're going to learn. It can be addressed through time, effort, and help from others.
I also tell younger researchers to get as much broad experience as they can. Raise your hand, ask for challenges, and do projects that are a little bit out of your comfort zone. People will notice that you're interest and motivated, and it will set you apart. That's important early in your career, so be sure to find an environment that's conducive for your growth.
3. Tell us about a project/initiative you're particularly proud of. What about that experience helped you to adapt, innovate, and/or grow?
We recently sought to understand young investors—those in their 20s and 30s who haven't invested yet—in a new way. The research included a multi-pronged approach including online and in-home qualitative research, as well as quantitative. It was fantastic, and we got a lot of good insights that can be used to build products and services and talk to consumers in specific ways that resonate and meet consumers wherever they are in their investment journey. One takeaway that was particularly impactful was being able to group like-minded young investors and predict how they will treat their finances moving forward. It's valuable information to have to fully meet young investor needs and also provides a lens for future studies.
4. At CMB, we like to think ahead. What about this project can Financial Services brands take away from? How should they/we be evolving?
There are so many new offerings, and ways to manage finances—they keep expanding and exploding. Companies with a long history in this business are now competing with those who have been "born online." Changing the way these organizations work, what they focus on, and how they compete is really important. It's clear that the investors of tomorrow are going to invest in a different way than we did, and certainly different from our parents and grandparents. They desire social connection online, so their investment journey is starting online, and on newer platforms like Venmo and Mint. Established companies really need to pay attention to this sea change, especially as people are hyper-focused on their finances and investments thanks to COVID-19.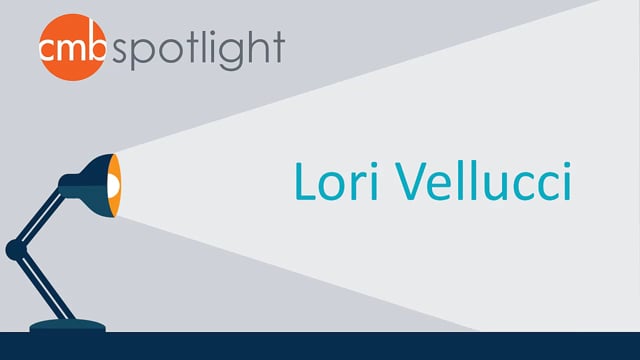 5. And what about market research? How should we be evolving?
Like our clients, a lot is shifting in our industry. But one thing remains the same: we need to talk to the right people, at the right time, to get the insights we need. To get to that, the researchers of tomorrow must be well-versed in using different tools, and ways of doing research, including online (that's obviously not going away). More importantly, how to work with these new tools and approaches. Many of our clients are finding ways to do some of the research themselves, and that's ok. It just makes it that much more important for us to translate these insights into actionable results. There will always be new platforms, ways of looking at data and data mining, etc., but someone will always need to be there pulling it all together and extracting the insights.
6. Sounds like another reason to have strong client relationships! What's your secret to developing not just good but great client relationships?
It starts with delivering superior work. It's trust; trust that what we're recommending is the right direction; trust that what we'll deliver will be insightful and meet their needs and objectives. From there, it's about knowing their business. We spend a lot of time at CMB understanding the trends, and individual businesses at a macro and micro level. How does our project fit into some of the broader initiatives or challenges that our clients have?
Also, when it's all said and done, it's our job to make our clients look good to their own clients and stakeholders. We must deliver insights that help our clients position themselves, and the work, within the organization. It's so important for market research to show that focused, practical value. For example, for segmentation work, we go the extra mile and do socialization and activation sessions, and provide dynamic and interactive deliverables than can live on within the organization. All of these are quite powerful in helping an organization fully embrace and utilize a new segmentation, making it the framework for all communication and product development.
7. What does "The CMB Difference" mean to you?
It's our culture and the way that we engage our employees. CMB strikes a good balance between using processes that work throughout the organization, without constricting growth, collaboration, or flexibility. For example, I recently had a proposal draft that I asked my colleagues to look at. Having that freedom to bring in colleagues who aren't on my business unit because of their expertise is helpful. We delivered a proposal that didn't miss a beat because of everyone's ability to stretch into a different job that day and bring their skills to the table. CMB brings great minds from different disciplines to ensure that what we're delivering is fantastic and insightful. Our clients always have a team working together on their behalf.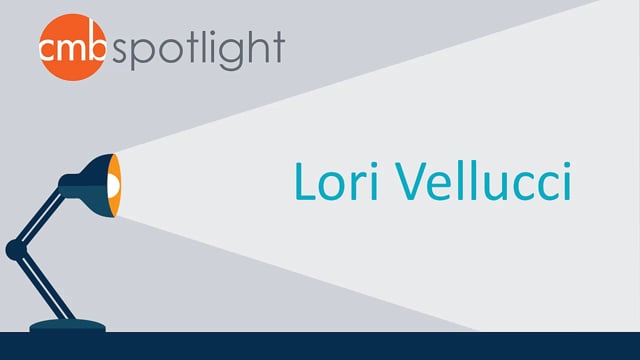 8. Tell us something we may not know about you. How does this make you a better insights leader?
My house is full of non-immediate family members. I foster cats, and mentor kids in foster care. These kids tend to be teens who've aged out of foster care, and sometimes end up living with me for a period of time. Currently, I have a young woman living with me whom I've been mentoring for about seven years, and some very hiss-y kittens.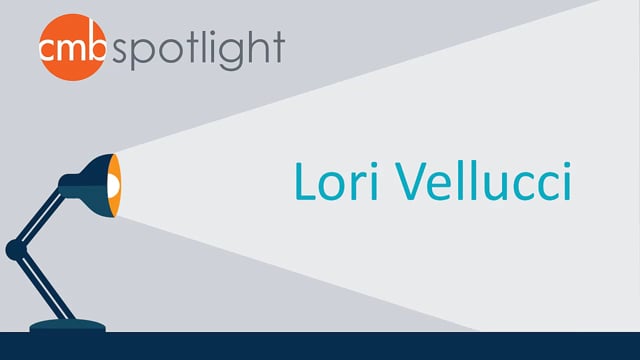 My interest in fostering started in high school. I was interested in social work, but ultimately chose to pursue marketing. But that desire to help has never left me. About 10 years ago, I told myself "it's now or never." Fostering is about patience and perseverance. These are individuals and animals with challenges, and you have to find a way to help. It's always different; there's not one formula.